Everything displayed
is hand made
by window light
and candle light
To purchase, please email me:
louisjdalterioiii@gmail.com
or DM my Instagram:
@boblins_concoctions
Venmo or Paypal accepted
Goblin Market
d6 Based, D&D 5e Compatible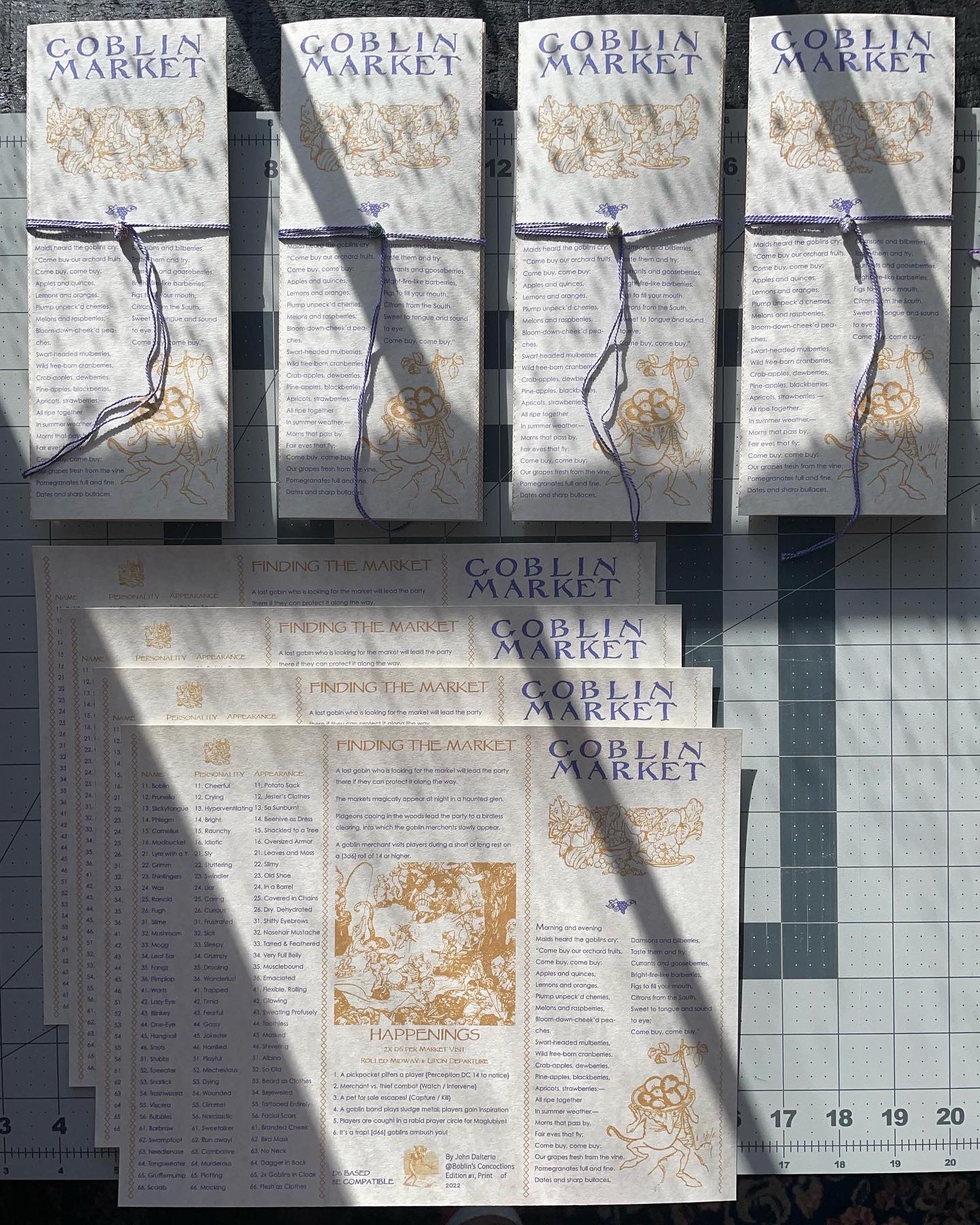 A living, gurgling, & drooling brochure
rife with wacky-yet-useful items,
unusual pets & even a goblin generator!
$18

ON SALE AS OF 1/8/2022



Limited 1st Edition Print Run





33 Individually Numbered Copies Available
Nymerius the Blind

D&D 5E Compatible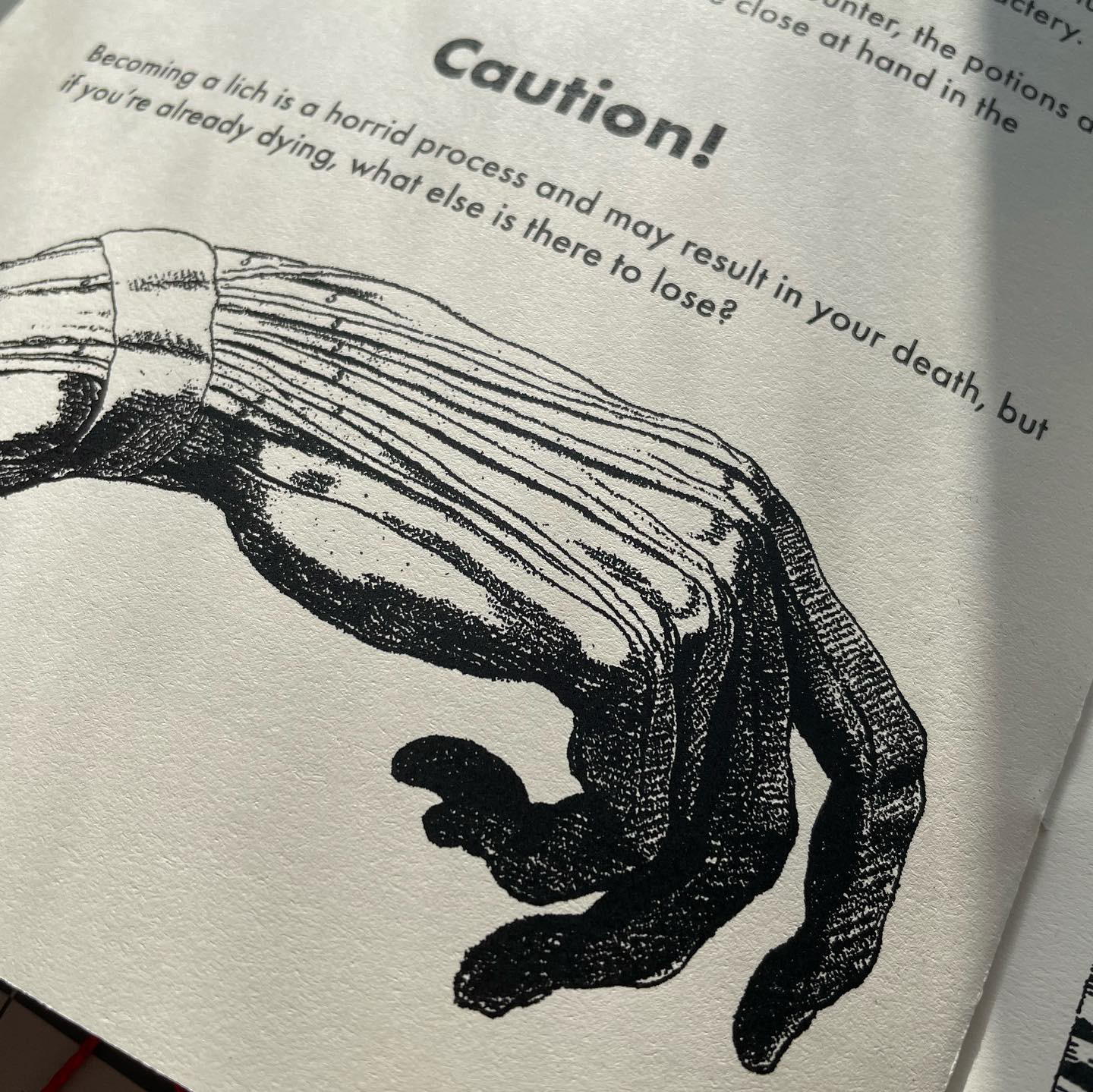 A mystical, deadly & delightful one-shot guidebook for levels 13-20.
Hand sewn 14 page booklet with a removable vellum & parchment cover containing a fold-out map.


$26

ON SALE AS OF 1/16/2022

Limited 1st Edition Print Run

20 Individually Numbered Copies Available